Madame Grès, cocktail dress, ca. 1960
Madame Grès is one of my most featured designers on Dress of the Day. Famous for intricate draping and absolute integrity of craftsmanship, Grès identified with the sari during her visit to India in the 1950s. She recognized in the sari an emphasis on the quality, texture, and color of the fabric, and the use of draping as the key styling tool as well as the source of meaning in the garment.
In this dress, the gold-bordered and fringed fabric is draped on the bias and wrapped over the shoulder in keeping with most traditional Indian styles of sari. But the dress fits in with 1960s cocktail length, and the overall sense of naturalness and freedom are also characteristic of the decade.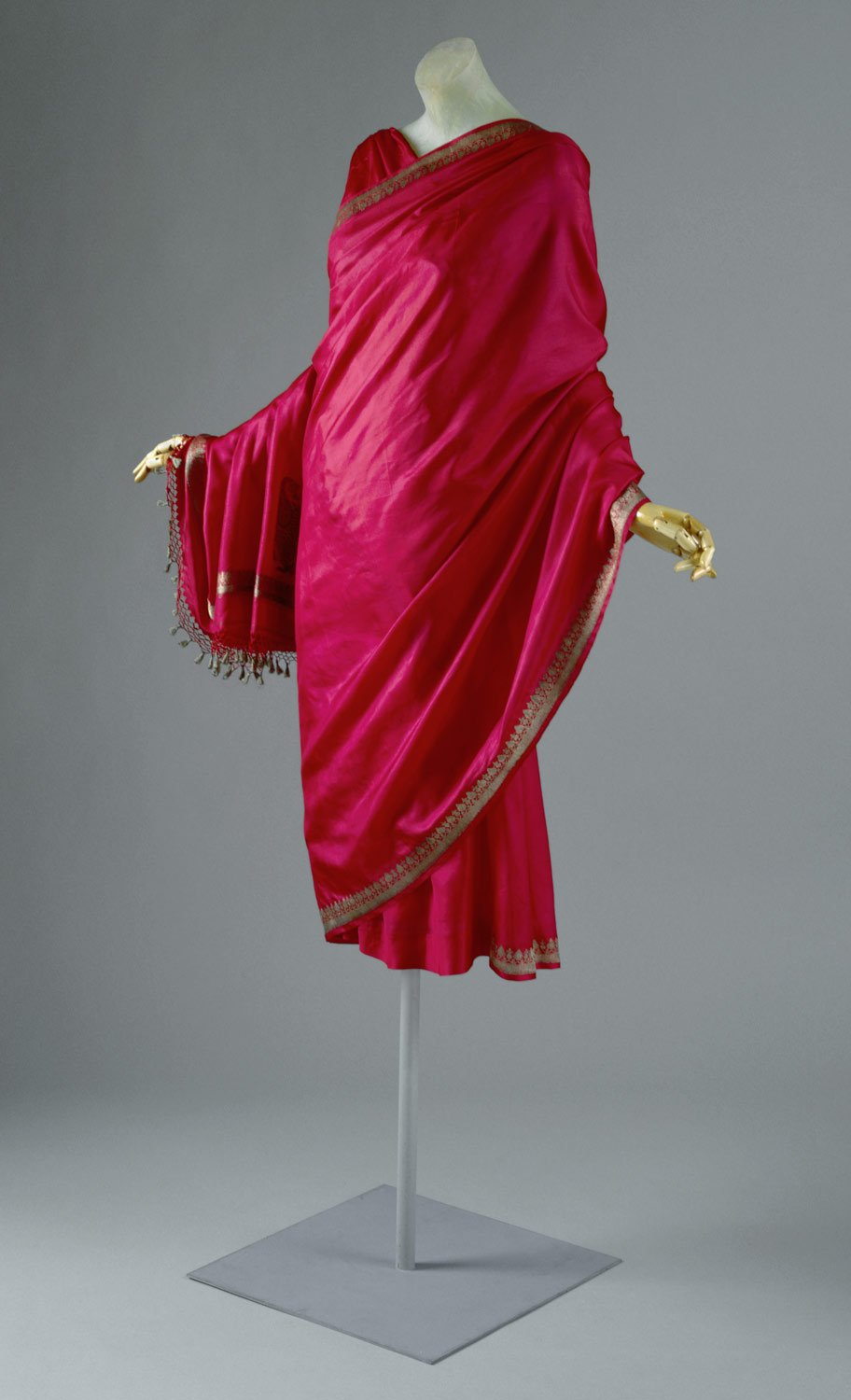 From the
Metropolitan Museum
collection